Carving-Dreams
I am a Chainsaw Sculptor from Zanesville, Ohio. I am a mother of two grown children and have the blessing of 7 grandchildren. I have always had a passion for art and love being able to create each piece that touches the customer.
I can be commissioned for bookings to do carving shows and sell some smaller pieces on-line. Larger pieces can be delivered or picked up locally only with in 60 miles of Zanesville.

You can find my largest products at shows such as the Paul Bunyan Show in Cambridge, Ohio. Follow me on facebook https://www.facebook.com/www.carvingdreams/ Click on the Chainsaw Carvings tab to see more of my work. You can Contact me at 740-704-2259 or amymelvin@ymail.com.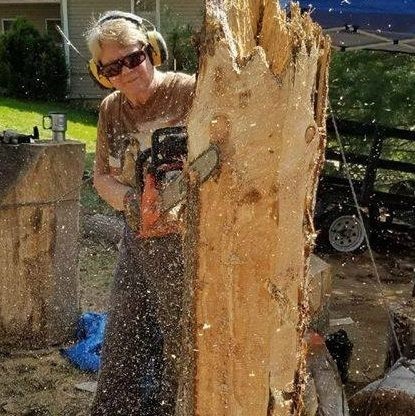 Copyright © 2017 Carving-Dreams